Mary ends the first leg of the 40th Anniversary Tour in Waterford
Mary ends the first leg of the 40th Anniversary Tour in Waterford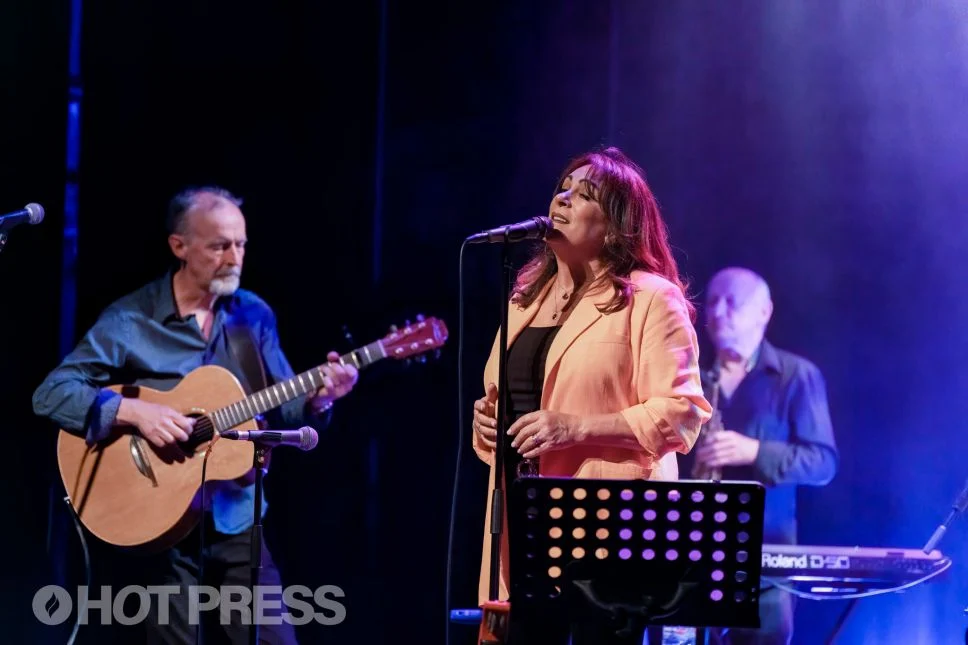 Source: Hotpress.com by Trevor McGrath
Mary Black yet again underlined why she stands as one of Ireland's greatest-ever performers with an outstanding show at the Theatre Royal Waterford recently. The renowned singer brought the opening leg of her 40th anniversary Tour to a close in the Deise City. 2023 is a special year for Mary as it marks the 40th anniversary of the release of her self-titled first solo album in May 1983. In front of a packed audience the Dublin singer and the lucky fans that were there on the night took a trip down memory lane of her greatest hits.
On stage for the special show Mary was joined by her band, including Bill Shanley (guitar), Pat Crowley (piano, and accordion), Nick Scott (double bass), Richie Buckley (saxophone), and Liam Bradley (drums and percussion). Mary's 40th anniversary Tour resumes again in August with dates in the UK and Ireland.
More photos of the concert can be found on the Hotpress website.